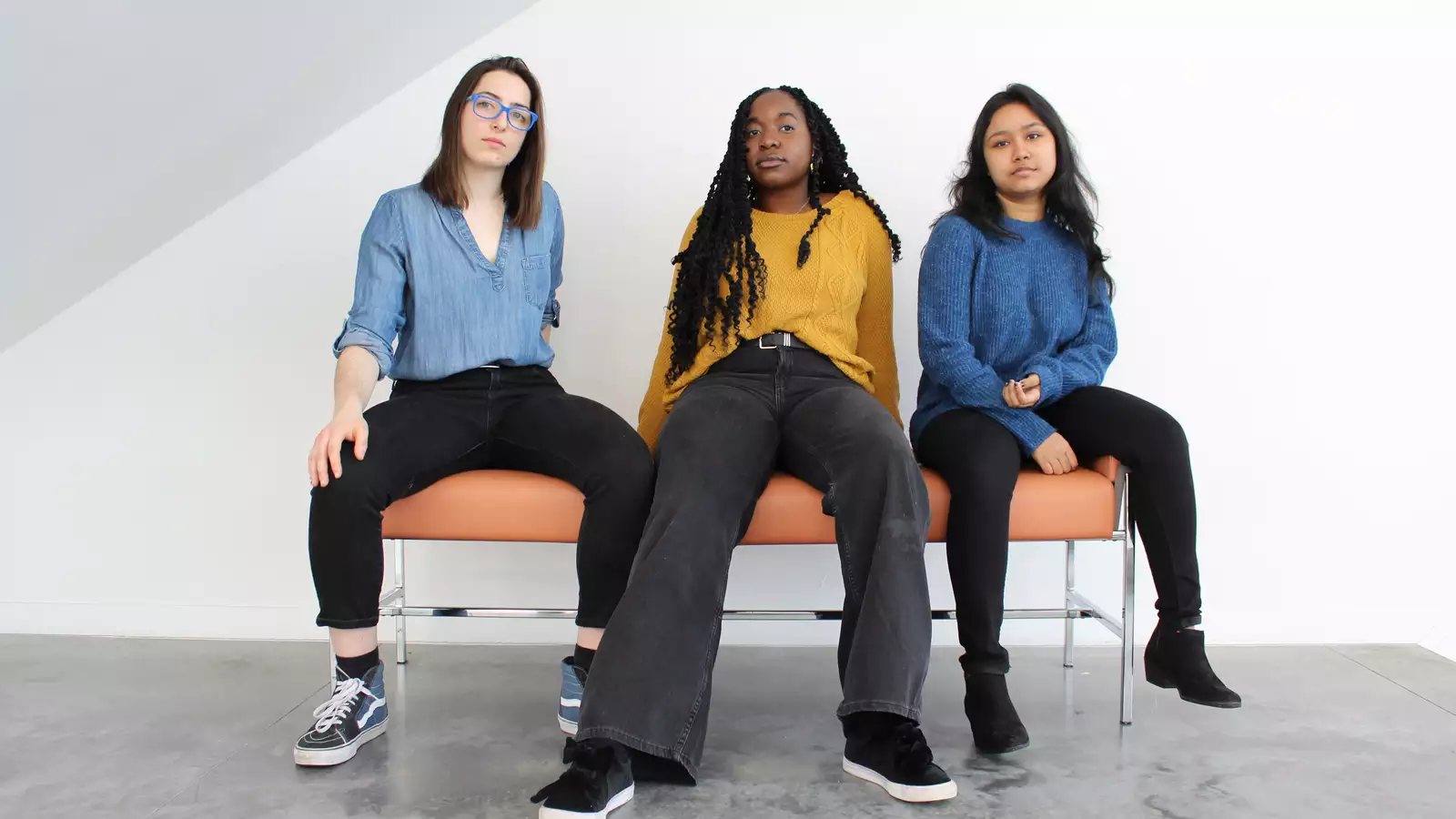 We Help You to Say What You Mean!
Speech is a vital part of our everyday lives. Barnard Speaking Fellows are trained peer-to-peer educators who collaborate with students on any form of speech communication. Students can seek out support in areas such as classroom presentations and participation, interviews, negotiation, advocacy and activism. Through one-on-one appointments, group workshops, and attached class partnerships, students can trust Speaking Fellows to meet them where they're at. 
The Barnard Speaking Center aims to foster connection through dialogue, listening, and active engagement. Speaking Fellows tackle challenges such as speaking anxiety and clarity with the belief that there is not one type of "good speech." By developing skills such as active listening, we are empowered to create environments where all voices are valued.
For administrative or scheduling questions, please contact the Program Coordinator, DaMonique Ballou. Other inquires may be directed to any of the following people listed below:
Pam Cobrin
Director, Writing and Speaking Programs
pcobrin@barnard.edu│212-854-2724
216 Barnard Hall
Daniela Kempf
Associate Director, Speaking Program
dkempf@barnard.edu│212-851-9249
213 Barnard Hall
Isabelle Eshraghi
Coordinator, Writing and Speaking Programs
ieshragh@barnard.edu│212-854-8941
222 Barnard Hall
General Inquiries: speaking@barnard.edu  
Follow us IG: @barnard.speakingfellows
Find us on Facebook: Barnard Speaking Fellows Program 
Request Speaking Fellows
Speaking Fellows offer individual, group, and specialized workshops. Learn what workshops they are offering and how to make an appointment.
Professors can request Speaking Fellows to host workshops or work with students in their course.
Barnard student leaders, organizations, departments, and programs can request Speaking Fellows to host workshops at their events or for their organization. 
Resources about Speaking
The Collective Advocacy Project (CAP) are Writing and Speaking Fellows who seek to make Barnard students' written and spoken voices visible beyond the classroom and in all aspects of life.
Science Fellows promote students' ability to transfer their communication skills across disciplines, especially within science courses.
Developed by Speaking Fellows, the A Word After a Word and The Speakeasy examine the role speech plays in our lives on and off campus.