Speaking Fellow Applications are Open!
Speaking Fellows create learning environments that empower students to explore, question, and reflect on their speaking and listening skills. Through peer-to-peer workshops, Speaking Fellows help students articulate what they want to say and how they want to express those ideas to others.
Barnard Speaking Fellows
Speech and listening are vital parts of our everyday lives. The Barnard Speaking Fellows Program (founded in 2007) supports students as they practice and develop their verbal and non-verbal communication skills within and beyond academic spaces.
Speaking Fellow workshops create space for students to explore and practice their style of speaking. There, Speaking Fellows provide constructive feedback and encouragement about the decisions students' make when sharing information. It is not the role of the Speaking Fellow to prescribe methods of how students should communicate. Speaking Fellows value the authentic styles of each speaker and aim to assist students as they articulate what they want to say and explore how best to say it to their intended audience. Authenticity and ethos matters more than any form of rhetorical device.
In addition, our mission, as Speaking Fellows, is to foster connection between speakers and their audience through programming that affords students the opportunity to practice active listening. By developing skills such as active listening, we are empowered to create environments where all voices are valued.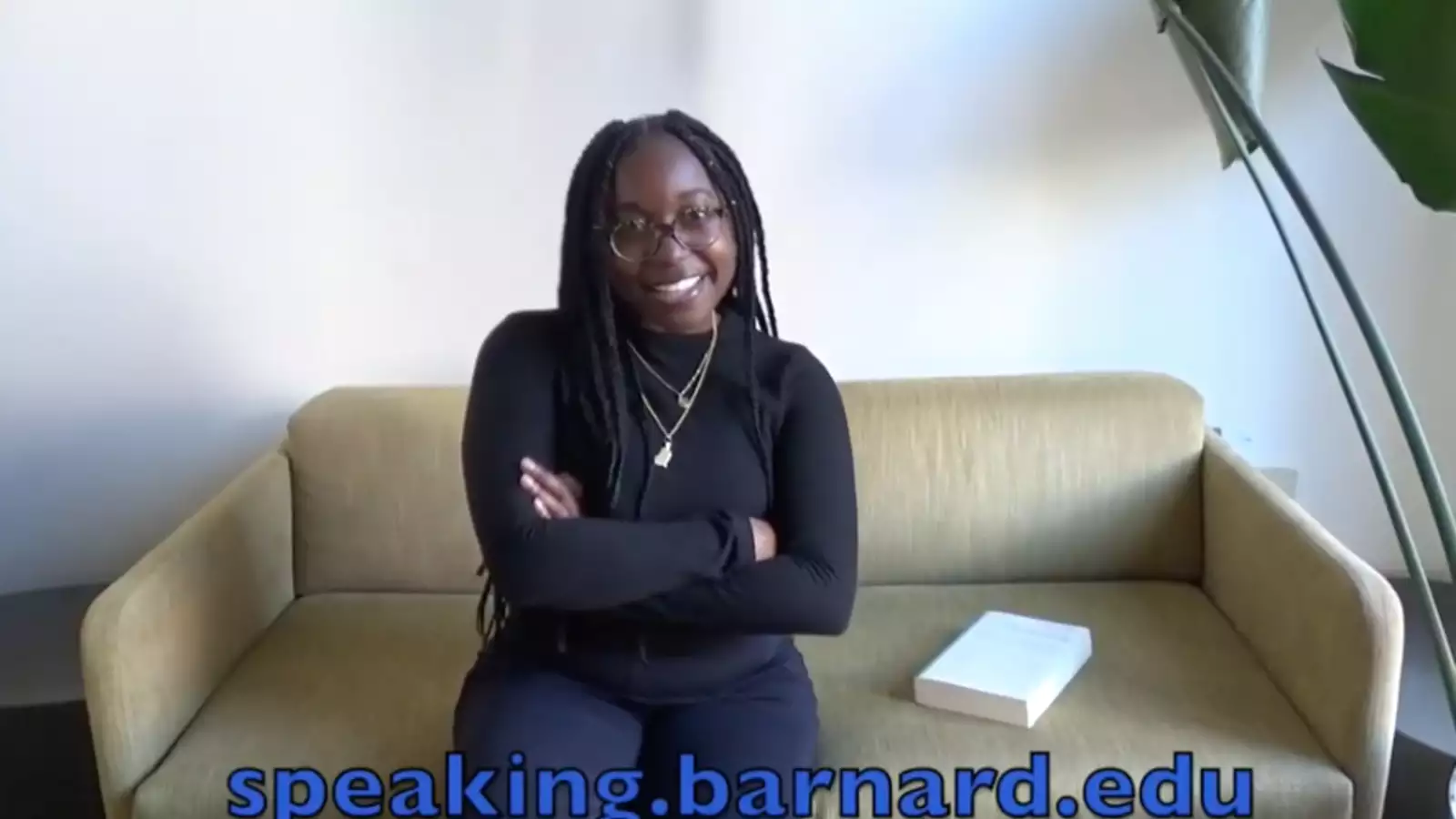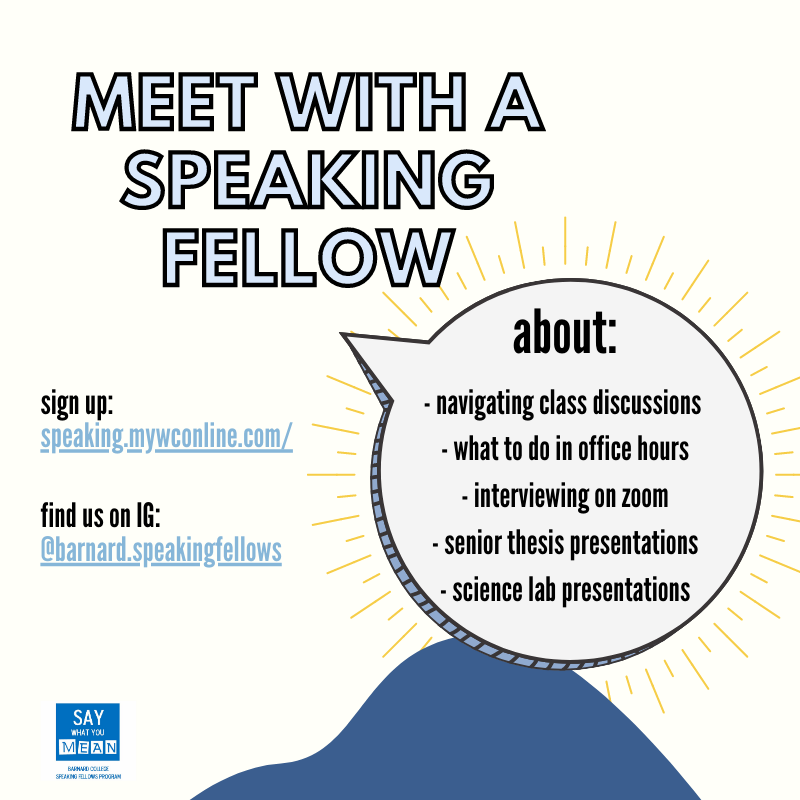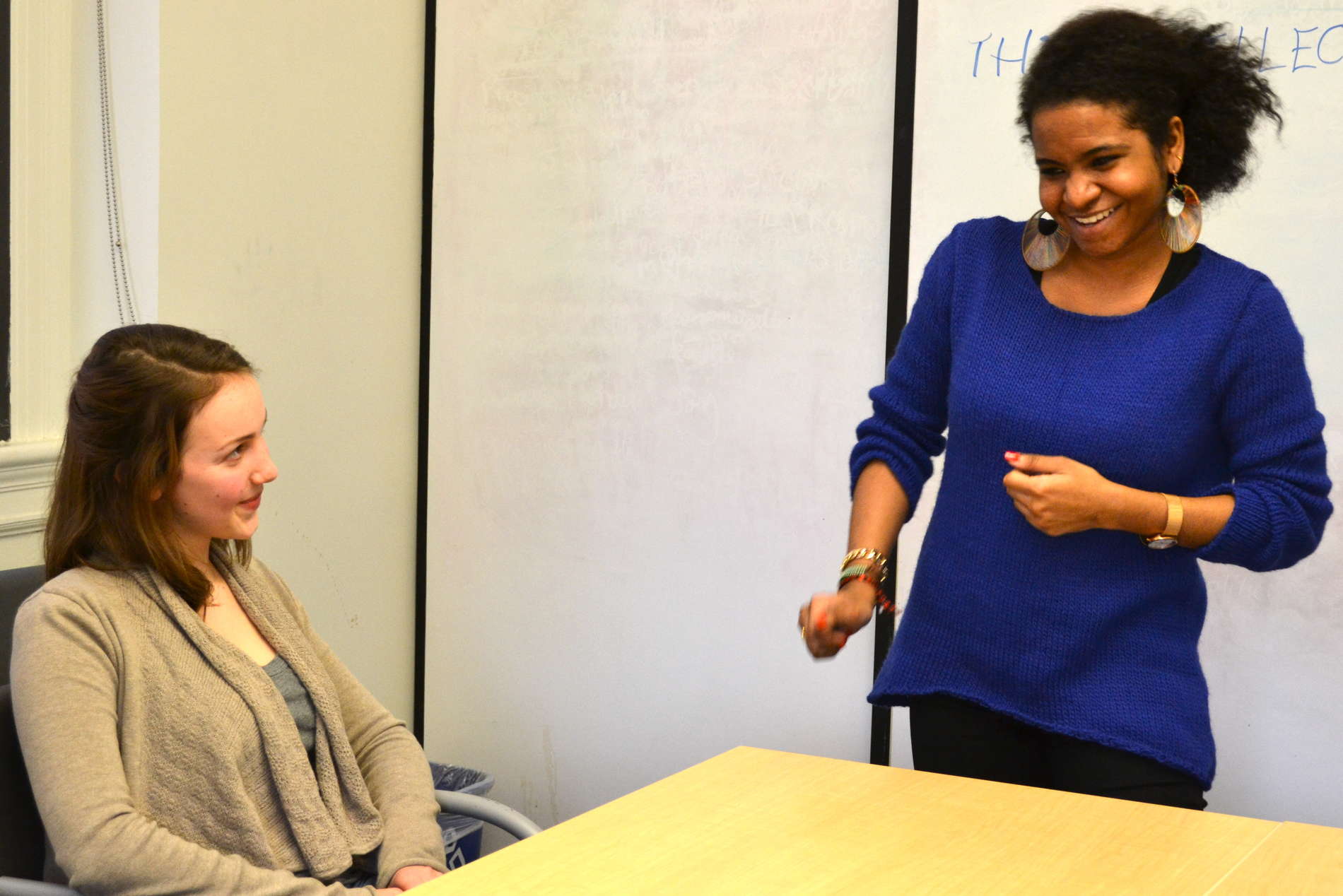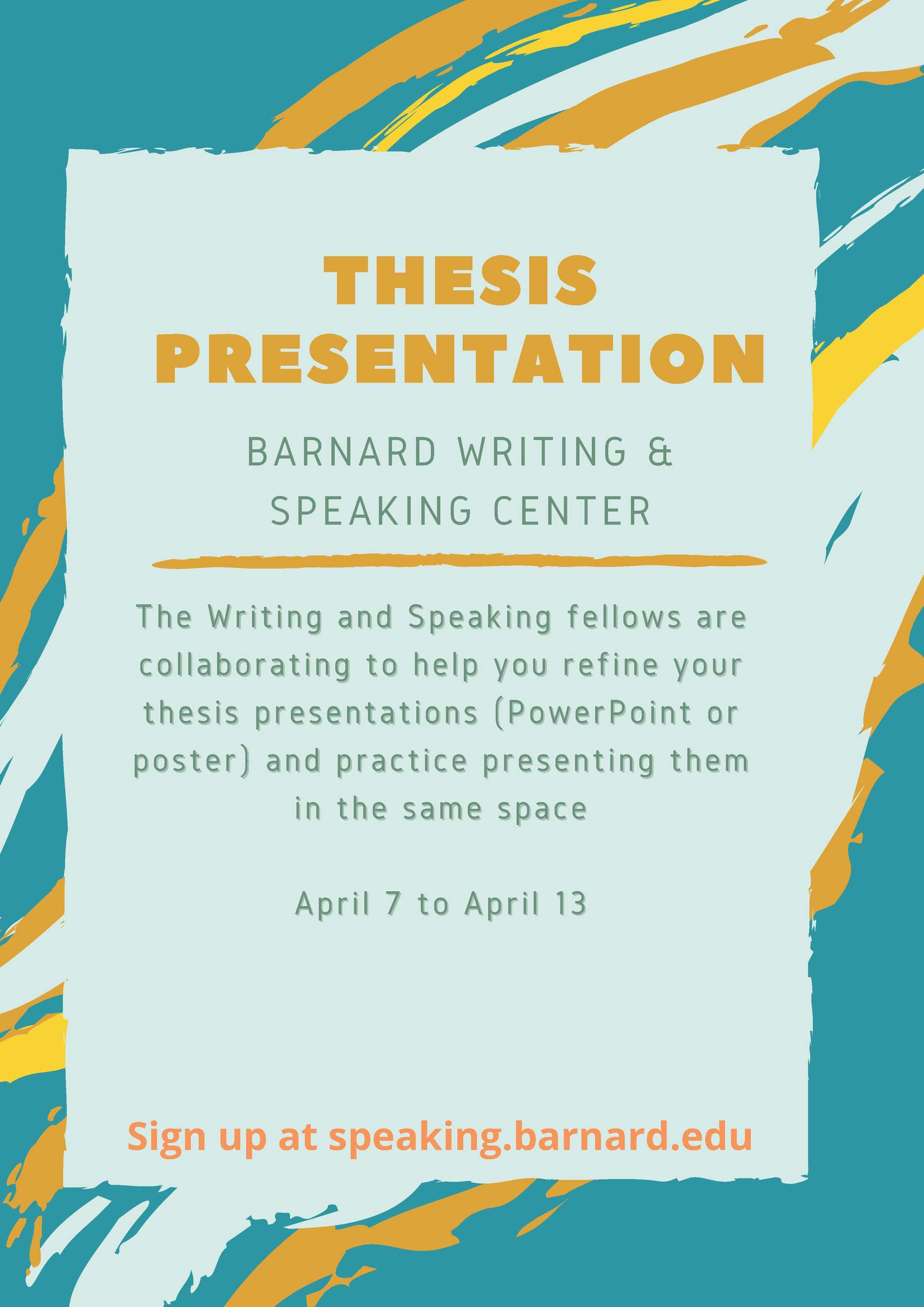 Speaking Fellows facilitate one-on-one and group workshops for students to reflect on their style of speech, use of verbal and non-verbal language, and to consider how they engage with and listen to their peers. We aren't here to prescribe methods of how to speak. We aim to assist your process of saying what you mean to a particular audience. 
Make an appointment in the Speaking Center
The Center runs Tuesday, Jan. 26 - Thursday, Apr. 15 (the last day of classes). It is closed: Monday, Mar. 1 - Sun. Mar. 7 for academic breaks.
Speaking Fellows work with students on a variety of skills, such as: organizing ideas, using visual aids, delivery, and combatting speaking apprehension. 
Barnard students interested in improving their speaking skills are welcome to sign up.  Columbia students may make an appointment with a Speaking Fellow for Barnard courses.
Upcoming Workshops
The Writing and Speaking fellows are collaborating to help you refine your thesis presentations (PowerPoint or poster) and practice presenting them in the same space. 
Sign up here: SF x WF Collaboration