Meet with a Speaking Fellow
Through peer-to-peer workshops, Speaking Fellows help students articulate what they want to say and how they want to express those ideas to others. One-to-one workshops are hosted in the speaking center*, where Fellows empower students to explore, question, and reflect on their speaking and listening skills.
*All appointments are hosted on Zoom
Barnard Speaking Fellows
Speech and listening are vital parts of our everyday lives. The Barnard Speaking Fellows Program (founded in 2007) supports students as they practice and develop their verbal and non-verbal communication skills within and beyond academic spaces.
Speaking Fellow workshops create space for students to explore and practice their style of speaking. There, Speaking Fellows provide constructive feedback and encouragement about the decisions students' make when sharing information. It is not the role of the Speaking Fellow to prescribe methods of how students should communicate. Speaking Fellows value the authentic styles of each speaker and aim to assist students as they articulate what they want to say and explore how best to say it to their intended audience. Authenticity and ethos matters more than any form of rhetorical device.
In addition, our mission, as Speaking Fellows, is to foster connection between speakers and their audience through programming that affords students the opportunity to practice active listening. By developing skills such as active listening, we are empowered to create environments where all voices are valued.
Virtual Tips: Presentations + Interviews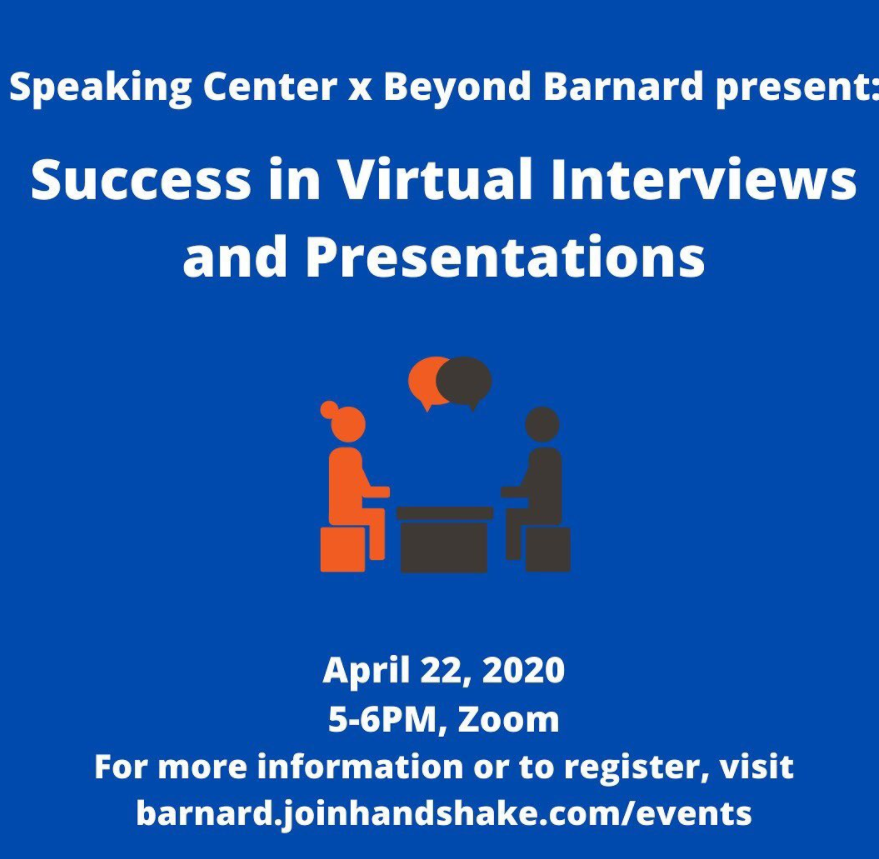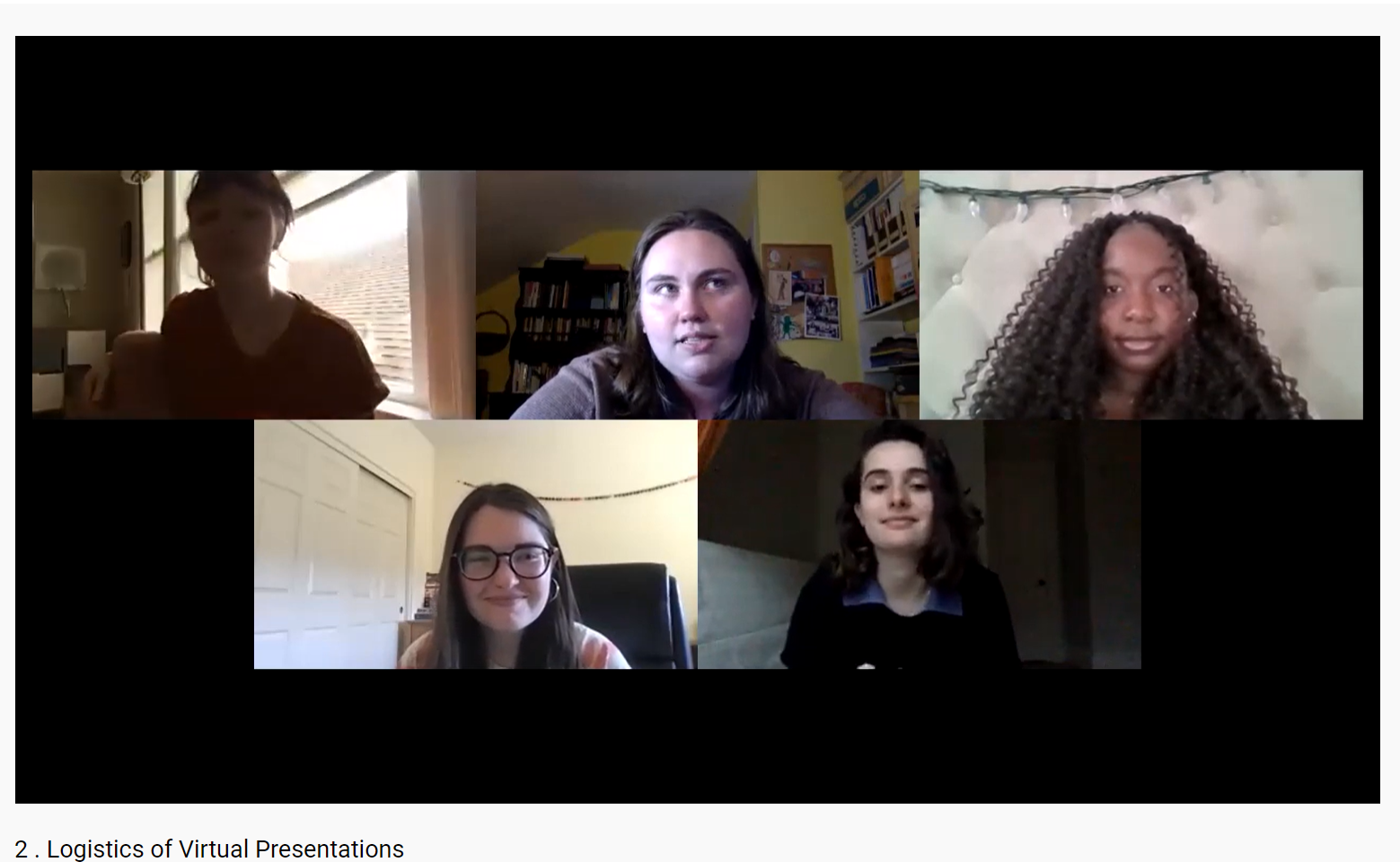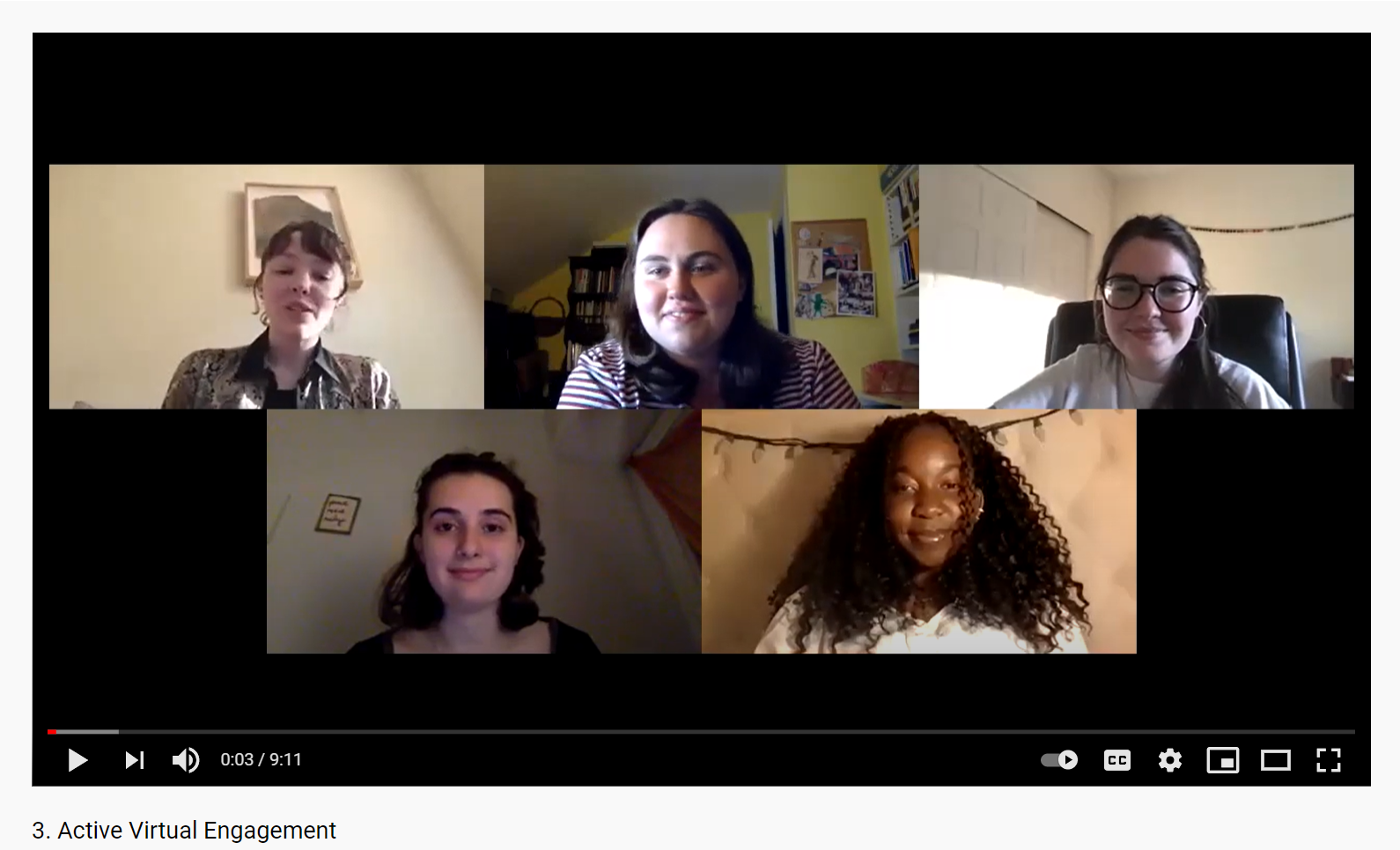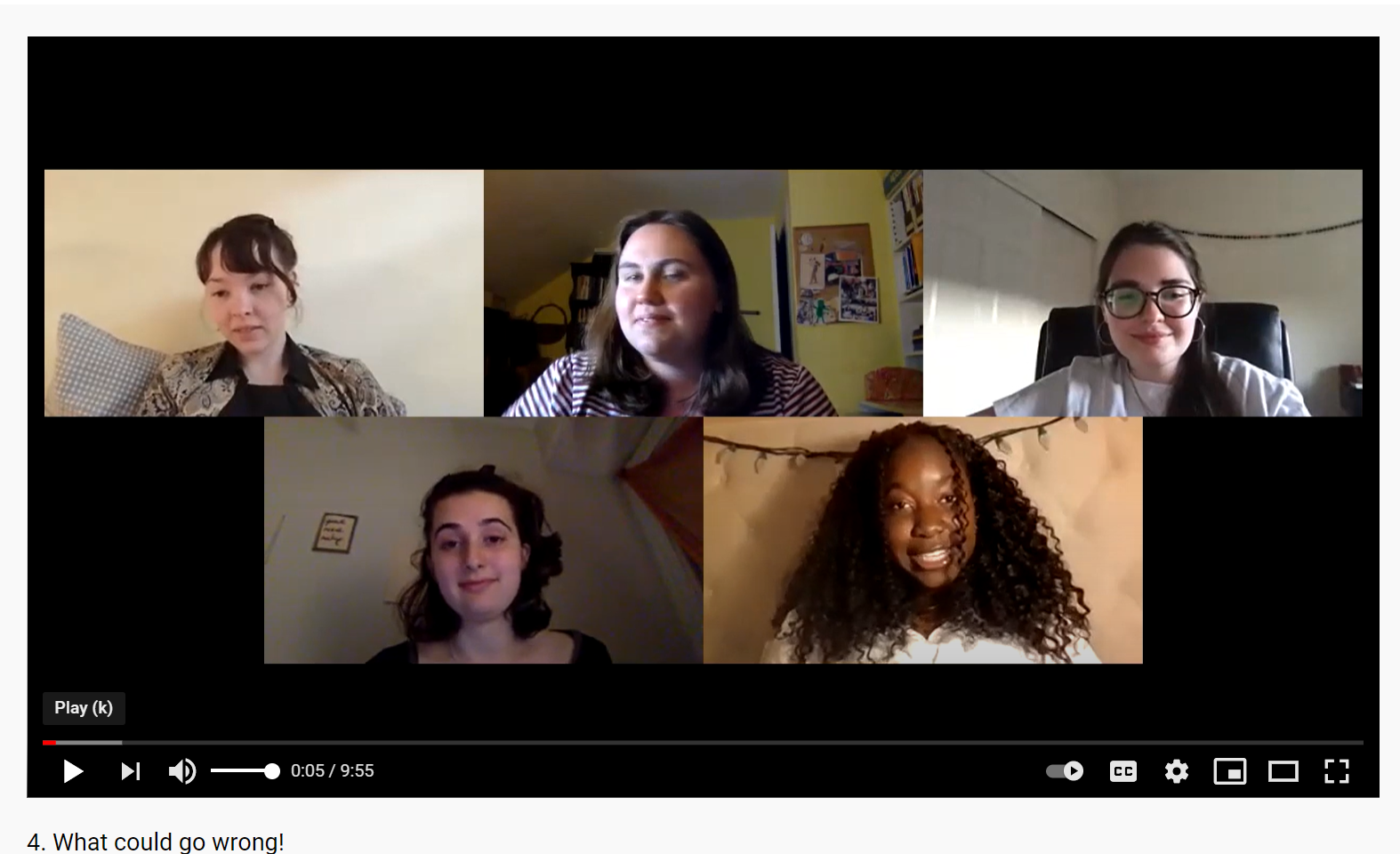 Previous Workshops

ALL THINGS SMALL TALK
From starting a conversation with another student also early to a zoom meeting to chatting with someone in line for food at Hewitt, there are many everyday scenarios that involve small talk in college. While these encounters may be frequent, they can sometimes feel challenging. In this workshop, we will define and discuss small talk, outline concrete tools, brainstorm conversation starters, and practice engaging in this form of dialogue.

THESIS PRESENTATIONS
Writing and Speaking Fellows collaborate to help you refine your thesis presentation - a PowerPoint, poster, discussion, performance or something else. Meet with a Writing Fellow to revise your essay or meet with a Speaking Fellow to practice what you will say. 

SO, TELL ME ABOUT YOURSELF
With the new semester starting up, job recruiting season in full swing, and the world returning (slightly) to normal, many of us are introducing ourselves for the first time in a while. Come to our workshop to learn a basic framework that can help you tackle the common, yet daunting question "tell me about yourself" in a variety of social, academic, and professional settings.