Barnard Speaking Fellows
The Barnard Speaking Center aims to foster connection through dialogue, listening, and active engagement. Speaking Fellows help their peers tackle challenges such as clarifying presentations and apprehension towards speaking, with the belief that there is not one type of "good speech." 
Request a Speaking Fellow
At faculty request, Speaking Fellows host workshops for students in a given course. Fellows host workshops on how to participate in or lead class discussions, crafting effective presentations, or senior thesis presentations. Fellows can also develop more personalized workshops for a given course.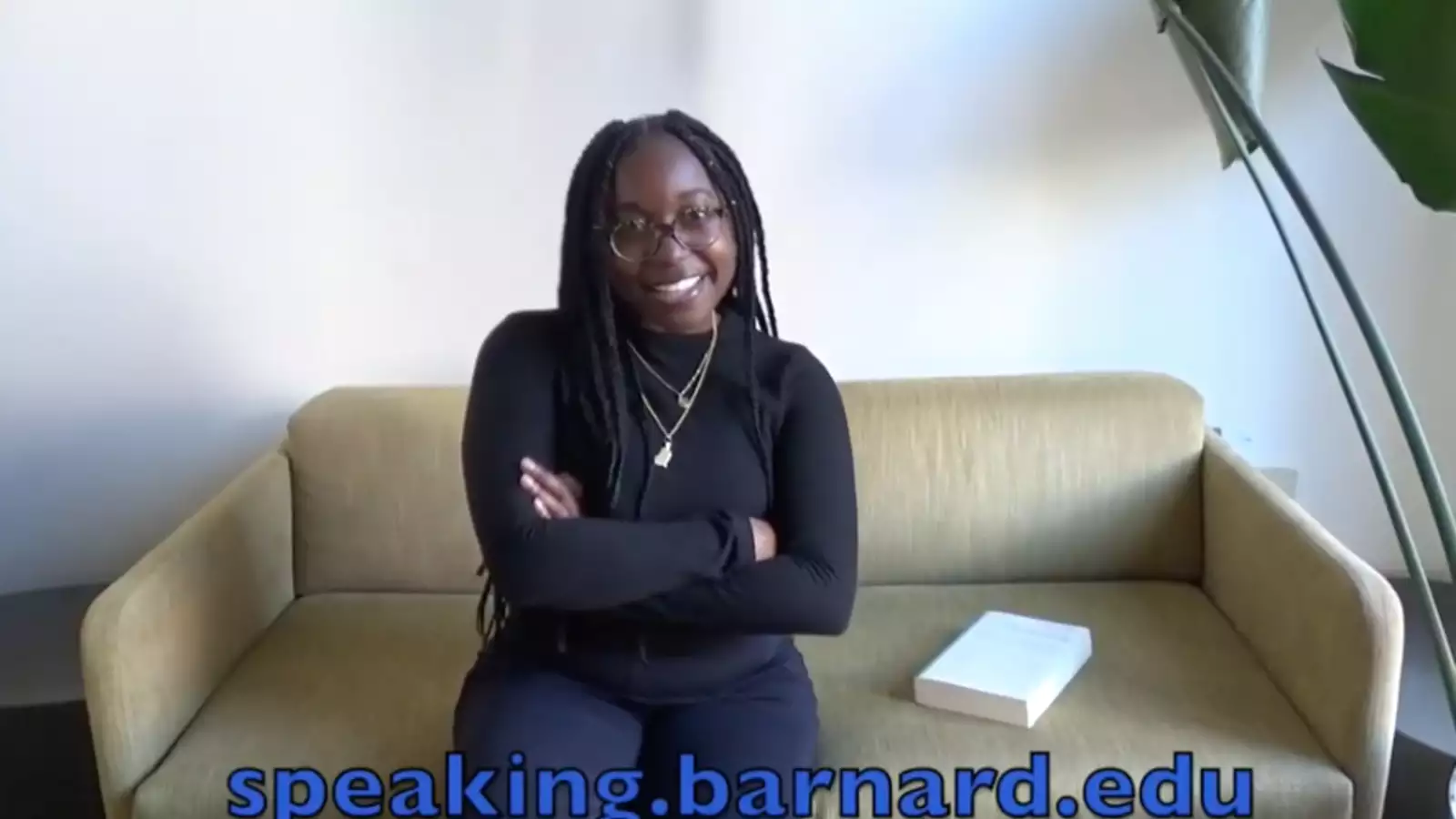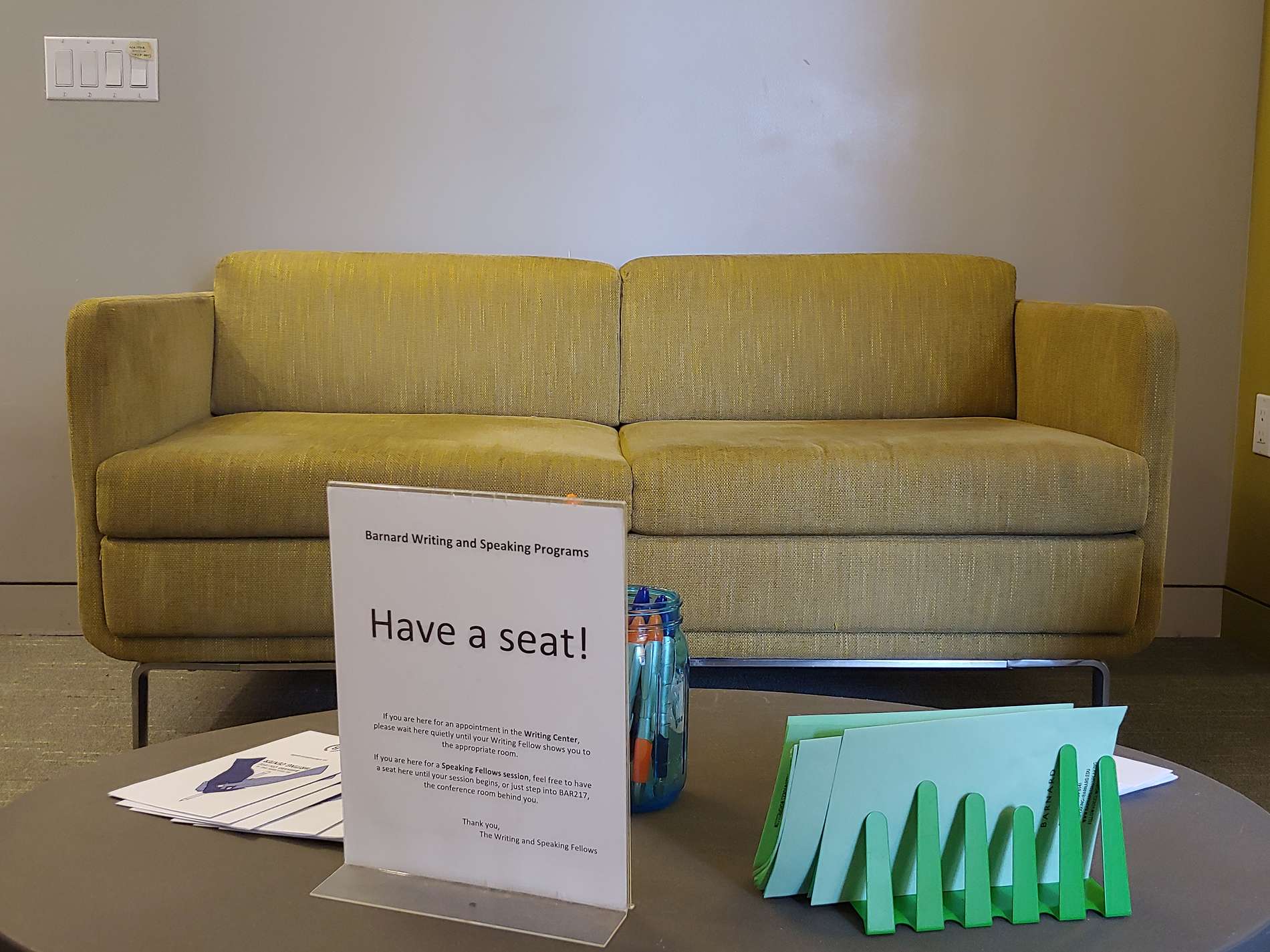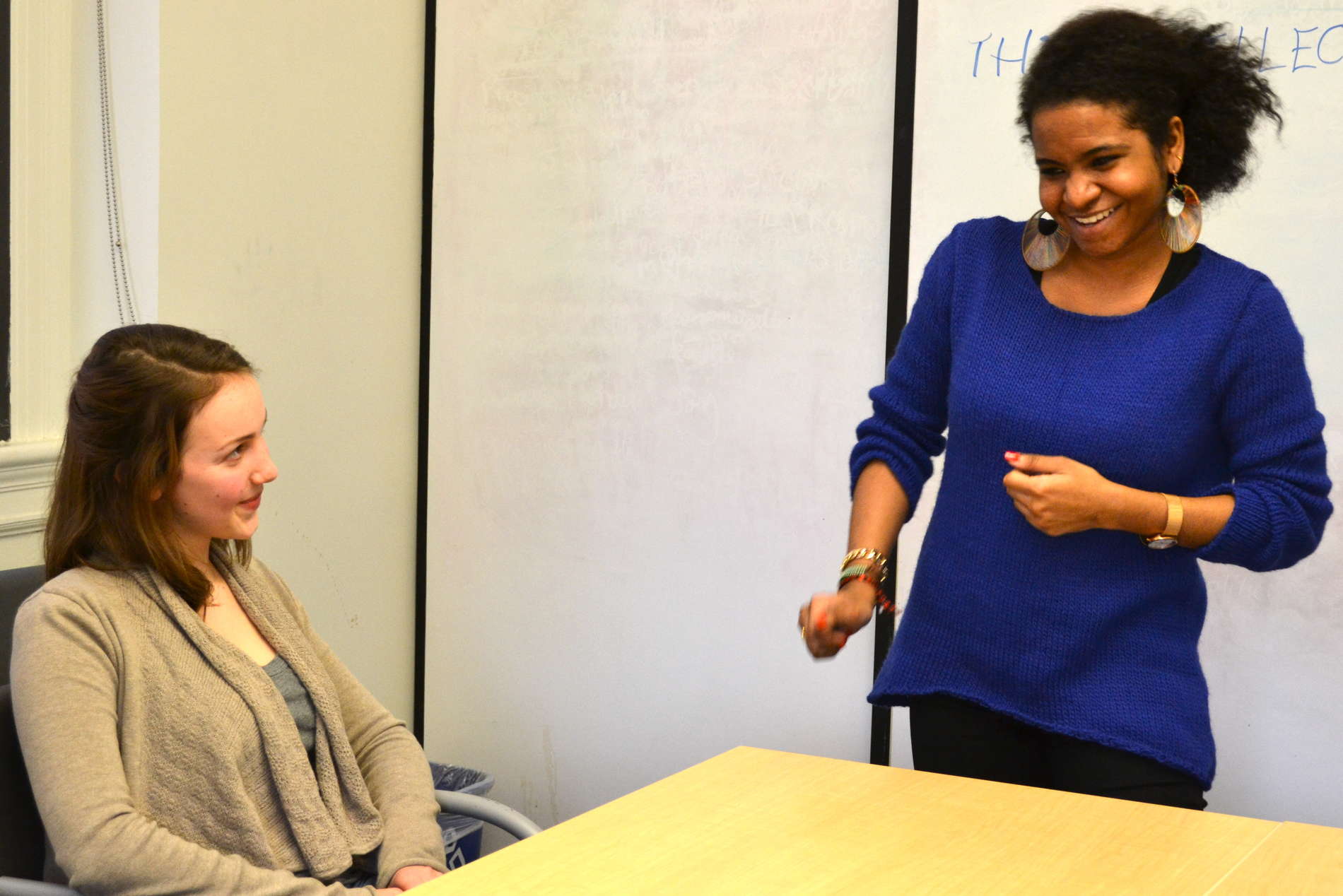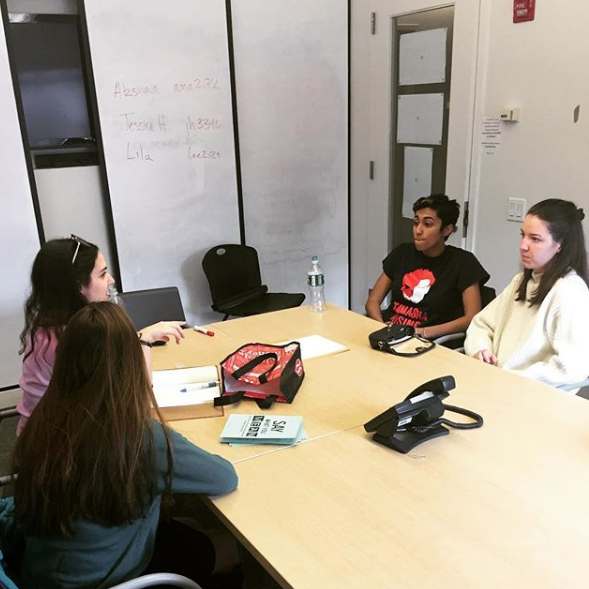 The Speaking Center is located on the 2nd floor of Barnard Hall, the southeast end, in BAR 217. 
Speaking Fellows work with students on a variety of skills, such as: organizing ideas, using visual aids, delivery, and combatting speaking apprehension. 
Barnard students interested in improving their speaking skills are welcome to sign up.  Columbia students may make an appointment with a Speaking Fellow for Barnard courses.
Learn more about how to become a speaking fellow and when we release applications.